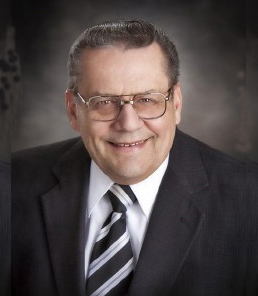 Ron Brath
920-251-8127
Email
Welcome to DairyFarmSales.com
Ron Brath
Representing United States and International buyers and sellers of real estate properties.
Ron has hosted buyers and sellers from various countries such as England, Holland, Canada, Germany and Ireland.
We have one of the best selections of Wisconsin dairy farms for sale. Ron has been in the dairy farm real estate business for many years and specializes in matching dairy producers with the farm properties they are looking for to best meet their needs.
Call Ron today @ 1-920-251-8127 or email him at ronbrath@dairyfarmsales.com

Ron Brath is a Licensed Broker in Wisconsin, Minnesota & South Dakota
---
Our typical customers are looking to buy or sell Dairy Farm Real Estate which may include: hobby farms, family farms, large farms, or commercial mega farms. Depending on your needs, we can search for farms that have very productive acreage to grow many crops such as: corn, soybeans, wheat, alfalfa, grass hay, barley, peas, oats or sugar beets.
We can locate farms for sale that have just a few acres or cash-crop-land in the thousands of acres. Whether you are looking for a farm with freestall barns, a heifer facility, Harvestores, silos, areas for Ag-Bag, grain bins, feed bins, bunker silos, machine sheds for your farm machinery, farm house, all sizes of bulk milk tanks or pivot irrigation on fertile tillable farm land, we can assist you with any of your farming real estate needs.
If your specialty is in milk production, we can go to work for you and help you to purchase or expand your current facility. We are familiar with all types of cow milking facilities that have various types of milking parlors such as: rotary, parallel, Herringbone, or Swingover. We also have expertise in finding you dairy farms that already have productive cattle on them or we can assist you by introducing you to dairy livestock suppliers.
Cheese plant real estate and dairy processing facilities bring in milk and run it through food grade equipment to make American, Italian, Swiss and other varieties, types and styles of cheeses. There is also further production that can consist of processed cheeses, cut, wrap, slice and shredded cheeses. There are also other dairy products such as butter, bottled milk, cottage cheese, cream cheese, yogurt, sour cream, ice cream and others. Some are value-added by being Kosher, organic, grazed, enhanced, made healthy modifications, etc. Whether making commodity, specialty or artisan cheese, the strength of Wisconsin is the industry infrastructure to support the many dairy products manufactured and sold.
"If you are looking to buy or sell a honey bee farm commercial business, we can also help you! We invite any beekeepers from around the world to contact us to sell, buy, or expand your wholesale/retail honey bee business ventures. We currently have a very successful turn-key honey bee farm business listed and ready for new ownership!"